Organized Chaos: Behind The Scenes of Amazon's Logistics Management System
How Does Amazon Manage Its Supply Chain & Logistics?
Merchants who use Amazon Marketplace have numerous fulfillment options to present to them. They are free to choose whether they are eager to manage fulfillment themselves or allow Amazon to arrange, package, and dispatch products via their own fulfillment hubs.
Amazon stipulates that third-party sellers on the Amazon marketplace have the opportunity to use the fulfillment services Amazon offers:
Fulfillment by Amazon (FBA) – Merchants can take advantage of Amazon's fulfillment for items sold on the Amazon Marketplace.
Or, go with your own fulfillment (FBM) – Merchants will manage the fulfillment for their merchandise sold on the Amazon Marketplace.
How do Amazon's demand and supply work?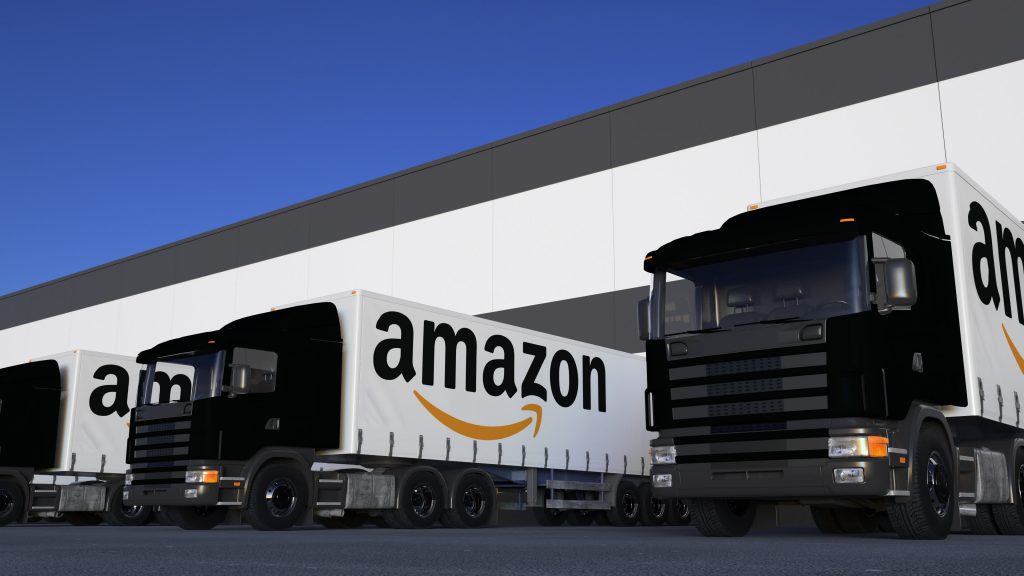 Currently, Amazon has made a change in how they are corresponding inventory demand to sellers by adding a new component called Probability Level Demand Forecast.
Sellers are now compelled to make some crucial decisions that may impact their Amazon stock levels directly, which will then consequently impact the progress of their whole business.
Demand will continuously be based on sales history, glance views, and estimated demand for planned promos. Still, the forecast offers at least three new probable options for the merchants to choose from, which includes:
P70
This means there's a 70% probability that Amazon will buy the level of demand stated or less, and a 30% possibility that they will buy more.
P80
There is an 80% probability that Amazon will buy the level of demand stated or less, and a 20% possibility that they will buy more.
P90
There is a 90% probability that Amazon will buy the level of demand stated or less, and a 10% possibility that they will buy more.
The factors of the Amazon dispersion game plan
Let's analyze the individual factors of Amazon's supply chain system, which includes:
Warehousing
Dispatch
Technology
Shipping
Warehousing
Amazon has been able to identify the challenges of availability and accessibility when it comes to warehousing products and implementing a strategy to meet these needs. Amazon has found ways to be responsive to clients in terms of meeting their needs and expectations.
Throughout the country, the company strategically places warehouses near metros and populated areas. Inventory is dispersed amongst warehouses to make sure supply will match the demand. Even within smaller areas, there are mini-warehouses to make sure orders can be dispatched and shipped fast, regardless of what is being bought.
Also, warehouses are enhanced internally. Each has five exclusive storage areas, the management strategically lets pick-and-pack robotics and human team members pull merchandise almost instantly and dispatch them toward shipping.
Delivery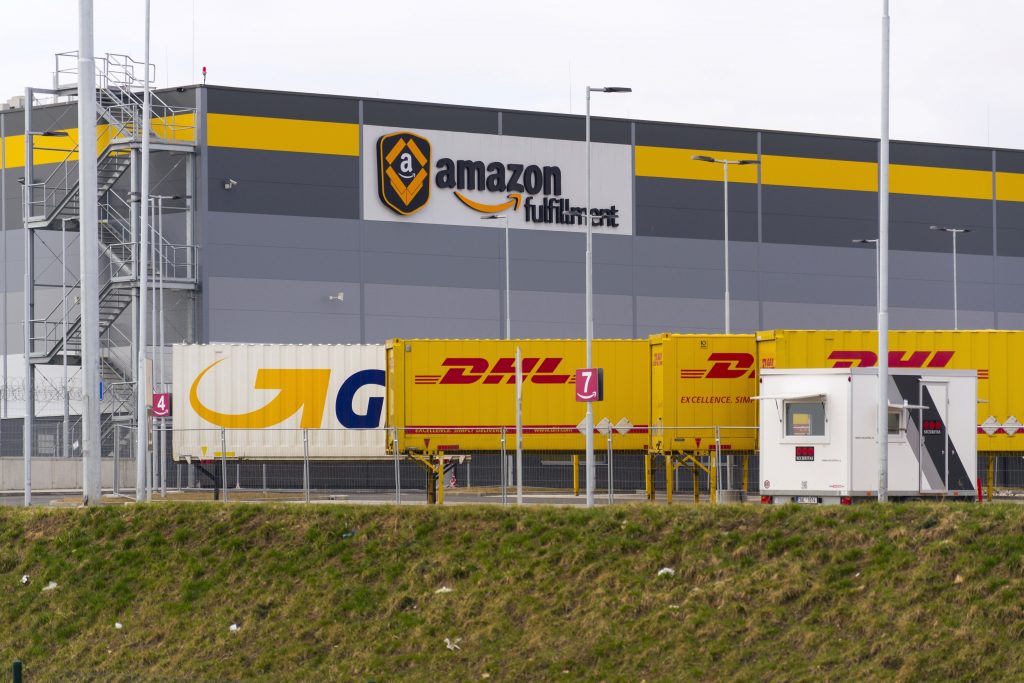 One thing that significantly sets Amazon's shipment strategy as the company's big differentiator is the multitude of options for delivery that they offer.
It is interesting to note that the Prime Now option which gets merchandise from one point to another in more or less a couple of hours, and the complimentary, two-day Prime deliveries, are only some of the many benefits that come with Prime membership.
Employing a plethora of strategies to deliver products to consumers all over the world, Amazon does so in a timely fashion, including more traditional and high-tech options.
Amazon has developed its own fleet of drones that will land on your roof or in your backyard, Amazon-branded delivery vans, and trucks, as well as deliveries by bicycle in some areas. They also make use of current delivery routes UPS and FedEx use too.
These broad-ranged strategies let the company to dispatch orders faster, more conveniently, and more efficiently to generally anywhere in the world – even rural and remote locations not tended by traditional choices.
Technology
Amazon's supply chain approach is to take advantage of the current, and sometimes advanced, technology. The corporation makes use of innumerable robotic and automated solutions, not just to dispatch and ship orders but also to stack and store inventory.
These commodities not only increase the company's delivery speeds and efficiency but also minimize costing on warehouse and staffing, giving way to funds for other supply chain or logistics needs. As mentioned earlier, the company had employed drones as well for Amazon Prime Air.
The program is not yet fully operational as of today, but the drones will sooner or later allow for 30-minute shipping in the biggest markets nationwide. All patrons need is a landing mat with Amazon's branding on it (and to be located within 15 miles away from a drone-enabled warehouse), and the instantaneous air-side delivery will be theirs.
Manufacturing
Amazon still accepts third-party vendors, but they seem to have realized that most of the third-party merchandise can be produced for much cheaper, which naturally generates more profit. Amazon has begun to manufacture its own products at a lower cost and white-labeling items from other merchants.
Amazon offers a variety of branded lines of everything, from household items to gadgets for babies to products for pets, the list of merchandise categories just keeps expanding. This lets Amazon own the entire lifecycle of its products – from development to advertising to storage to dispatch.
Amazon's global supply chain
Even though Amazon already has one of the most effective supply chain methods in the globe, the company never sits stagnantly. Recently, the retailer has begun construction on another headquarters, and a partnership with Whole Foods will surely be a game-changer in the food delivery business.
That being said, what about vendors who are interested in expanding internationally?
Currently, Amazon has 11 e-commerce websites worldwide to allow vendors to expand their business internationally, regardless of where their business is established physically.
Some of the world's largest e-commerce opportunities can be found on these Amazon marketplaces. By registering to sell on one of these Amazon marketplaces, you gain immediate access to customers who know and trust the Amazon buying experience. Amazon will handle picking, packing, and shipping your product across Europe from a single pool of inventory without you having to worry about importing or customs for each nation within the EFN.
For instance, you can ship your inventory to the Amazon Fulfillment Center in the UK, and any customers on the European continent can receive their product shipped directly to them. You can also use that pool of inventory to list the product on other European sites such as .de or .fr as long as you list that product in the native language of that region's marketplace.
How does each of these drive the amazon supply chain?
Amazon collects a huge amount of data about its Supply Chain. The data is then collected and consolidated into a database to optimize its logistics, transport, and supply chain. Amazon has a number of services for computing, machine learning, security, IoT, and analytics. As a result, Amazon now offers a considerable number of services in computation, machine learning, security, IoT (connected objects), and analytics.
Amazon's future appears to be quite simple: more product offerings, more services, more countries, faster and simpler thanks to more data while being more omnichannel with more presence near major cities, more powerful by imposing its new standards, and always much more affordable.
What is the amazon system for FBA customers?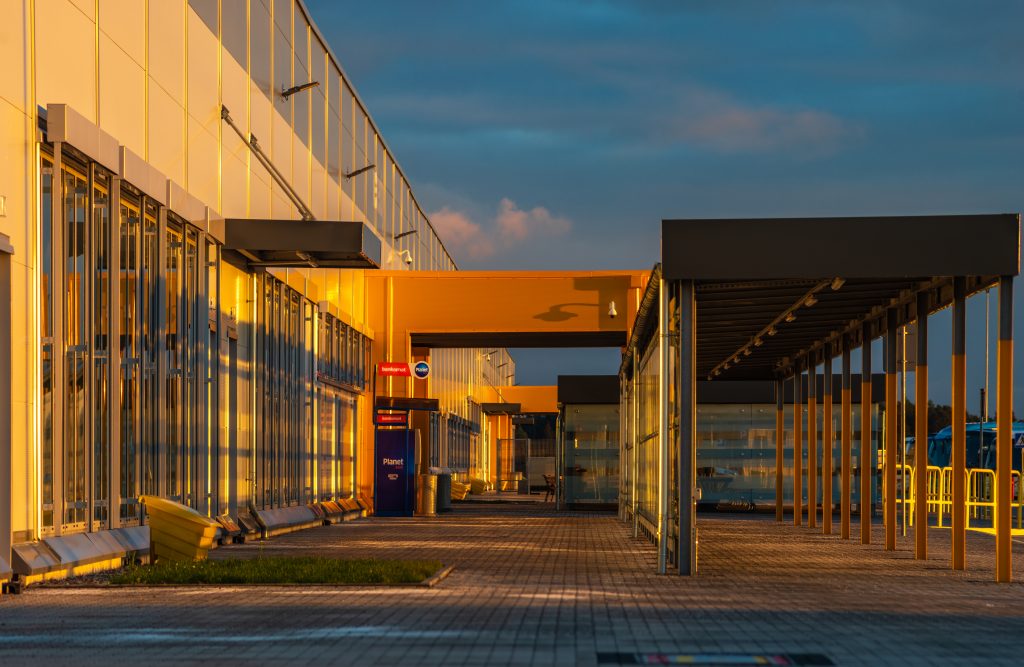 You'll sell it, and they will ship it. Amazon has one of the most advanced fulfillment networks in the world. As a seller using Fulfillment by Amazon (FBA), you store your products in Amazon's fulfillment centers, and they pick, pack, ship, and provide customer service for these products. FBA is a cost-effective and scalable way to reach more shoppers.
You send your items to Amazon to be stored in their fulfillment centers.
After Amazon receives your inventory, you can monitor it through their tracking system.
A customer orders your items from Amazon (or another eCommerce platform).
Amazon picks and packs the sold items.
Amazon ships your items by the method chosen by the customer and provides the tracking information.
They provide customer service and return management for items.
What should smaller companies prioritize in their supply chain logistics program?
Understand what customers value
Knowing your customers is the key to engineering and managing a supply chain. When you consider what your customers value, you can design a supply chain that meets their needs while also meeting your business objectives.
Recognize your competitors
Understanding your competition is the first step in prioritizing your supply chain goals. With services like e-commerce, it can be difficult to identify the company that may pose a threat to you. The retail industry has been slow to catch up with the digital age. Many traditional stores, for example, are still trying to compete with brick and mortar stores. But their most aggressive competitor is not another store – it's Amazon.com!
Do you want to learn about the differences between freight options from China to the USA?
Go here to know more: https://amazingfba.com/amazon-fba-importing-with-amit-of-rosenthal-logistics/
Latest posts by Harley Carr
(see all)