Fulfillment Warehouse: FBA vs. Warehouse 3PL Providers
Fulfillment Warehouse Vs. FBA
3PL, or third-party logistics, is a service that lets you outsource your logistical operations, such as warehousing, shipping, and delivery, so that you can focus on other parts of your business.
3rd providers cater services related to the logistics of the fulfillment center. They are responsible for transporting, warehousing, picking and packing, forecasting inventory needs, fulfilling orders, and properly packaging and forwarding shipments.
Pros of Working with a 3PL
Outsourcing a 3PL service provider has lots of benefits. The most significant advantage of outsourcing your logistics is that you can focus on the other aspects of your business, such as sales, marketing, and product development. Using 3PL gives you more resources and time. Here are a few other benefits:
Cutback on costing
3PLs are third-party logistics companies that provide a lot of benefits to shippers. Shippers can negotiate pricing based on volume and order frequency and save on fuel expenses and time. Using a third-party logistics company to take care of your fulfillment center operations can be an essential investment for your business. This can free up your time and money to focus on the other parts of your business that need attention.
Adjust the demand as needed
Most businesses experience daily fluctuations in demand – that's why many companies choose to use a 3PL. By managing the peaks and troughs with minimal risk, you can focus on your business goals and not worry about capital requirements.
Better customer experience
Next-day shipping has become customary for most businesses these days. There's no need to worry about where your customers are located. With the help of a third-party logistics provider, you can offer fast shipping regardless of location.
Test new markets
With an international 3PL, you can test the waters in new markets without committing to significant investments like your own warehousing space or staff.
Minimize risks
With the unpredictable nature of life, you never know when unforeseen circumstances will pop up. Luckily, a 3PL is here to make alternate arrangements to fulfill your orders as quickly as possible. You'll also be protected in the event of damage or loss of goods.
Gain expertise and knowledge instantaneously
Most especially if you're a start-up. It's much better to leave the logistics to a company that specializes in it. Fulfilling, warehousing and shipping can be difficult, but handing these tasks off to experts can make a world of difference in the way you do business. It gives you the luxury of focusing on the increasing general value of your patrons.
Get hold of international logistics
Whether you're selling internationally or not, 3PLs can take care of all the documentation, customs duties, and other issues that come up at the borders. This can result in high costs if not done correctly. Not to mention, you'll get to skip the headache-inducing process of working out complicated rules of different countries.
Generate cost savings
Warehousing can be an expensive and time-consuming process, but those who provide this service for you can help save you money. Companies with good inventory forecasting will also optimize your inventory, ensuring that you have the perfect product for your customer.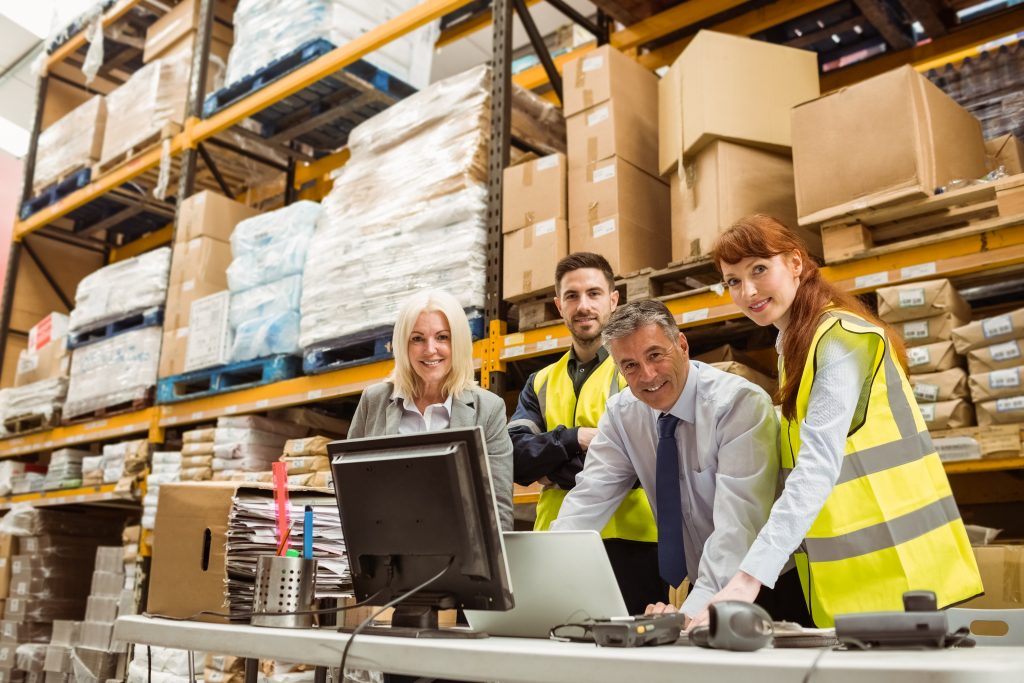 Cons of Working with a 3PL
A 3PL is not suitable for every business. Here are a few drawbacks you should be aware of before signing on the dotted line. Would these impact your business?
Not much control over the delivery process
With a third party taking care of your shipping, there are delays and problems in shipping to an order fulfillment center. The customer will be looking at you for the resolution, not your 3PL.
Bigger upfront investment
While hiring a 3PL may pay for itself in the long run, the investment can still be a considerable cost upfront. If you are not in need of a big warehouse or if you don't have that many orders yet, the costs of 3PL services might be high.
Puts distance between you and your merchandise
The 3PL you choose may position you far away from your product, which can be a pain if you run into quality control issues or need to physically inspect your stock for any reason.
Who are the top global 3PL fulfillment warehouse and logistics companies?
What is FBA Prep Service?
Fulfillment By Amazon (FBA) is a service that Amazon provides to sellers who need more storage and shipping help. This gives sellers more flexibility in their trading practices and makes the process of selling things on Amazon much smoother.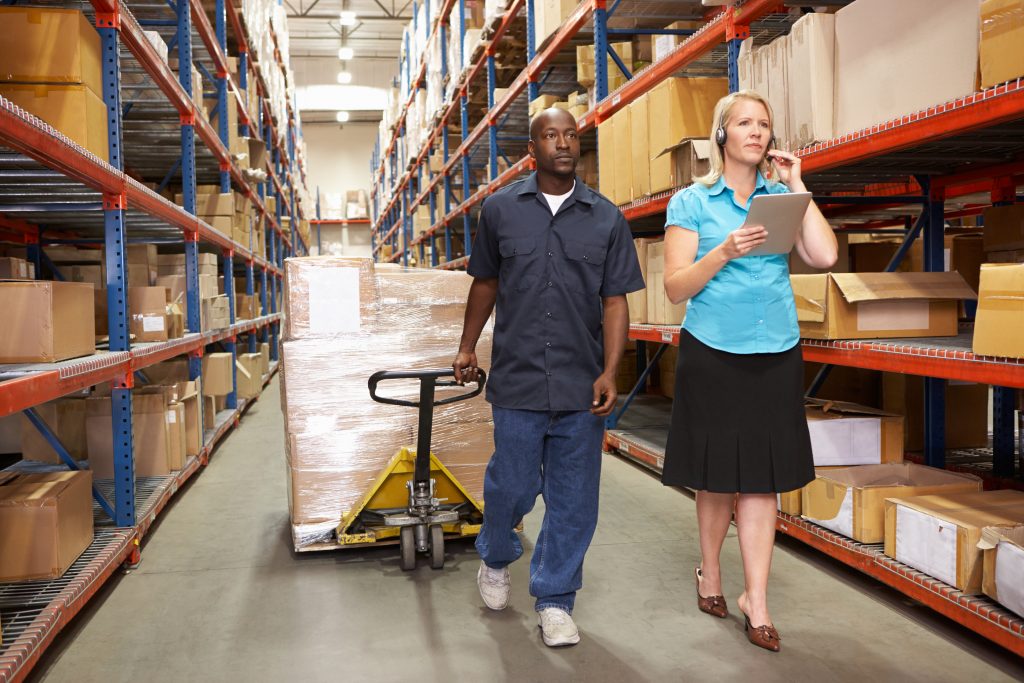 Pros of Amazon FBA
Sellers can make full use of all of the benefits and resources correlated to Amazon when they sign up for FBA. Which includes:
Your products will be associated with Amazon's name
This is a value guarantee that most consumers will appreciate. It makes them more likely to patronize your products because they know you're selling the best there is. Amazon's name alone is synonymous with excellent customer service and rapid delivery. Being associated with them will aid sellers to gain the confidence of buyers who want their products delivered quickly and efficiently.
Amazon's customer service
Amazon's 247 customer service management handles inquiries, returns, and refunds for sellers who use FBA. The service is free for most products, but a small fee will be applied for specific categories.
Discounted shipping
Amazon's shipping service is cheaper than if the goods were being shipped from an individual's account. Through their relationship with the shipping companies, Amazon will also be able to make sure your shipment goes smoothly no matter where you're located. Merchants can offer free shipping when the buyer spends a specific amount of money. That's because items sold through FBA (Fulfillment by Amazon) are eligible for FREE Super Saver Shipping and Amazon Prime.
Multi-channel Amazon fulfillment center
Amazon offers a fulfillment warehouse for sellers who use Fulfillment by Amazon. You can store your inventory at Amazon's fulfillment center, and they will ship your products quickly and handle stock that is being sold on multiple channels, not just on their market.
Multi-channel fulfillment
Amazon will ship and manage inventory that is available for purchase on several channels, and not just via Amazon's marketplace.
Standardized shipping
All FBA order fulfillment is handled in the same way as Amazon processes its own goods. This means when someone orders a product, Amazon picks it from their stockpile, packs it, and dispatches it to the buyer. With Fulfillment by Amazon, a retailer can list an item on their own page and still have Amazon do all of the heavy liftings.
Prime Audience access
FBA listings that qualify and are considered Prime-eligible are shown with the Prime emblem. This service enables sellers to reach Prime members who are after free one, or two-day shipping, filter exclusively for Prime-eligible items, and only apply if the Prime emblem is visible.
Cons of Amazon FBA
Here are some disadvantages of Amazon's FBA service:
Costly fees
You may be surprised by how quickly a fulfillment center and storage fees can add up. It's ubiquitous with slow-paced or sizeable products. Retailers are also billed removal fees for faulty or damaged products that can no longer be sold, as well as clearance fees to remove unsellable supplies.
Amazon's product handling problems
Amazon will honor a seller's refund request if a customer complains and the product is not as advertised. However, some instances might be overlooked, and in these cases, inventory may be flawed, and retailers' money is lost. Retailers should keep tabs on their deliveries in case Amazon gets short in inventory.
Precision in product guidelines
Amazon has specific conditions for products in an order fulfillment center to make sure they get to an Amazon distribution center in their best condition. Retailers can also opt to have Amazon do the preparations for a per-item fee.
Stickerless intermingle
Amazon's default stockpile setting is to intermingle products from the same manufacturer, which means if a retailer is selling the same goods as another retailer or seller, their inventory may be commingled with that of the other seller. Retailers should be attentive of intermingling, as low-quality goods from less reputable retailers may be merged together with their own items, which can be a cause of account suspensions or fraud.
A higher number of returns
With Amazon's FBA service, returning a product is easy. Once consumers understand how convenient it is to return an item to Amazon, sellers may experience higher return rates.
Is Amazon a 3PL?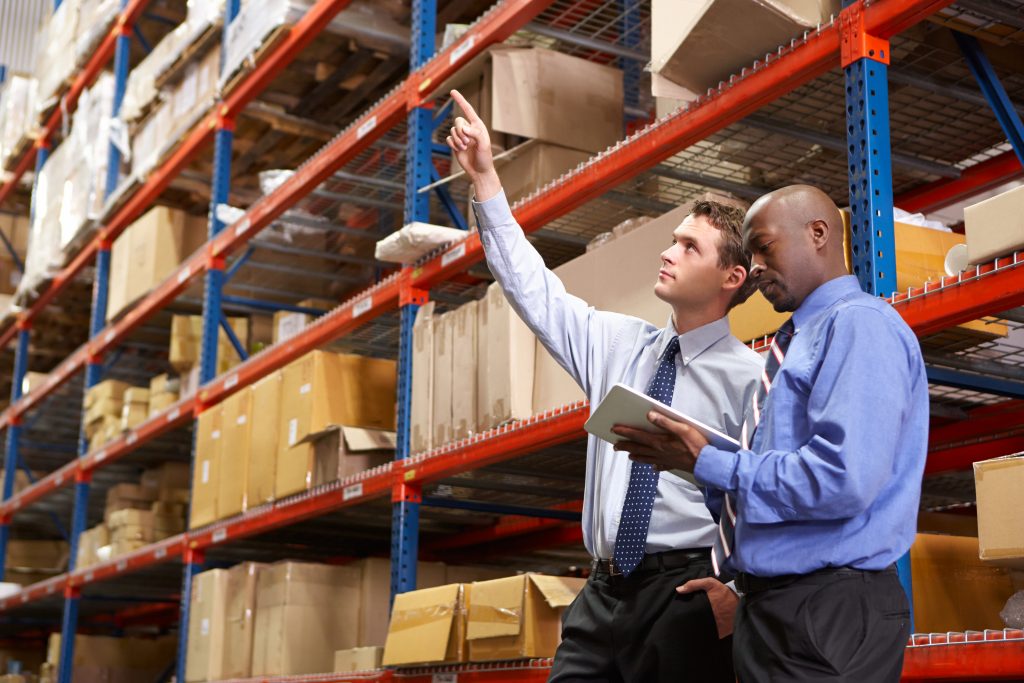 Amazon is more than just an online retailer; it can be a reliable partner for third party logistics. Amazon provides everything from shipping to warehousing to inventory management, which means that small companies can rely on them for an entire fulfillment center.
The company's recent moves to acquire Whole Foods and other delivery companies may be a sign that Amazon is getting ready to for-hire transportation in select markets. Amazon Supply has made a strategic move to capture the business-to-business market, which will likely pull customers away from the traditional 3pl warehouse providers.
Amazon FBA or 3PL Providers in Conclusion
Latest posts by Harley Carr
(see all)